Bridge Palestine Program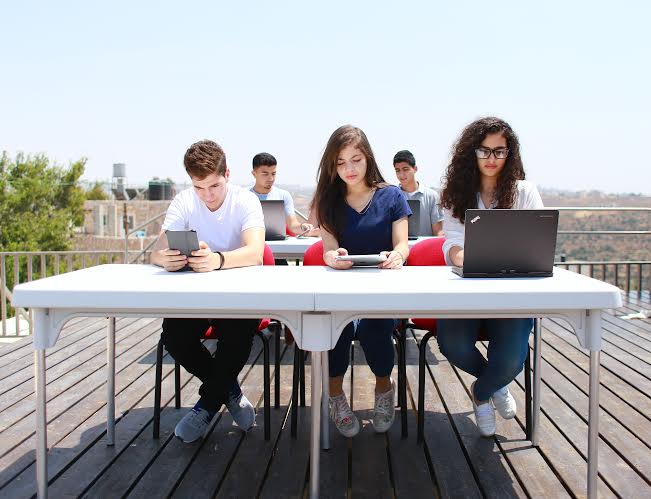 The Bridge program is a national initiative aims to optimize opportunities for high achieving, innovative and distinguished students in Palestine to enroll in internationally acclaimed universities. It offers selected students a multi-level and multi-year capacity building in order to them to become a recognizable force in the academic world.
The program, which targets students entering 10th grade, aims to provide a nurturing learning environment for a selected group of 400 students over the course of 3 years. The process takes them through series of intensive trainings in preparation for them to enter renowned universities around the world. Through this program, the students enter capacity building programs in languages, academic and career counseling, and trainings in their respective fields of interest, whether in science and technology innovation, music, sports, literature, business…etc. Ultimately, the program helps students materialize their academic interests into career goals. Furthermore, the program will create a platform to support students on an individual level through a mentoring program pairing the students with distinguished Palestinian professionals living inside and outside of Palestine.
Following the first two years of the program, and through a yearly assessment and filtration process, a core group of distinguished students will be created and accordingly guided in the process applying to top universities around the world.
Al Nayzak Organization and Welfare association presents this one-of-a-kind experience as a part of their efforts to serve the innovative Palestinian youth. This national program will be implemented in partnership with several local and international partners who are specialized in deferent fields of expertise.
Main partner: Welfare Association