Made in Palestine
Economy based on Knowledge and Entrepreneurship
"Made in Palestine" Program is one of Al Nayzak's Annual programs. It aims at supporting new innovative ideas in science, engineering, and technology, and linking the academic experience gained at university level with the technical skills needed to proceed in business, in an effort to provide solutions to the technological, scientific and industrial problems encountered by local community.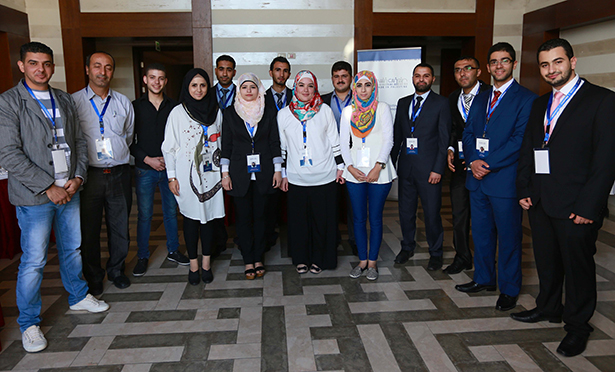 The program's essence is to provide Palestinian innovators inside and outside universities with the feasible opportunities and possibilities to achieve their hopes and aspirations which, in turn, could lead to results of practical value in developing new products or solving technical problems using creative methods and mechanisms.

Post the great success for the program in creating a culture of innovation and celebrating creativity in Palestine and given the fact that the program's participants achieved the highest positions in local and international competitions such as "Made in Arab World" and "Stars of Science", Al Nayzak decided to pursue with the program in a new approach.

As of 2013, the program is implementing the startup methodology to incubate and scale up the enterprises until they become capable to unlock new markets locally and internationally with competitive products labeled as "Made in Palestine".