Objectives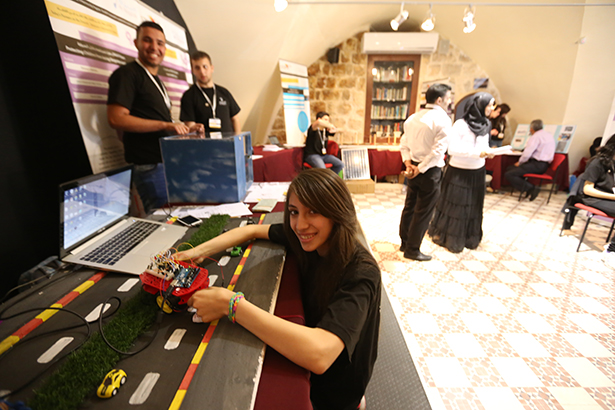 Contribute to the improvement of Palestinian scientific innovation, and raise public awareness of its importance.
Elevate students' capacities and improve their knowledge of scientific research and critical thinking that aligns with international standards.
Develop the capacities of participating teachers to support their students' innovative ideas and scientific research.
Open new horizons for students and integrate them in specialized trainings in space science and engineering on international levels.
Foster a channel of cultural engagement and scientific exchange between young Palestinian innovators and their American peers.