Al Nayzak Wins "Takreem" Award in the Arab World
Cairo:- Al Nayzak for Supportive Education and Scientific Innovation has won "Takreem" Award for Excellence in Education within the ceremony of the 7th cycle of awards, with the presence of Mr. Amro Mousa, Chairman of Takreem Mr. Ricardo Karam, Princess Ghaydaa Talal Bn Muhammad, in addition to a group of Arab stars including Yusra, Hind Sabri, and Husein Fahmi, as well as a group of Arab Business men, including the Palestinian Samer Khoury, Head of Union of Arab Contractors, and Mr Saleem Basoul Head of Middle Bay International.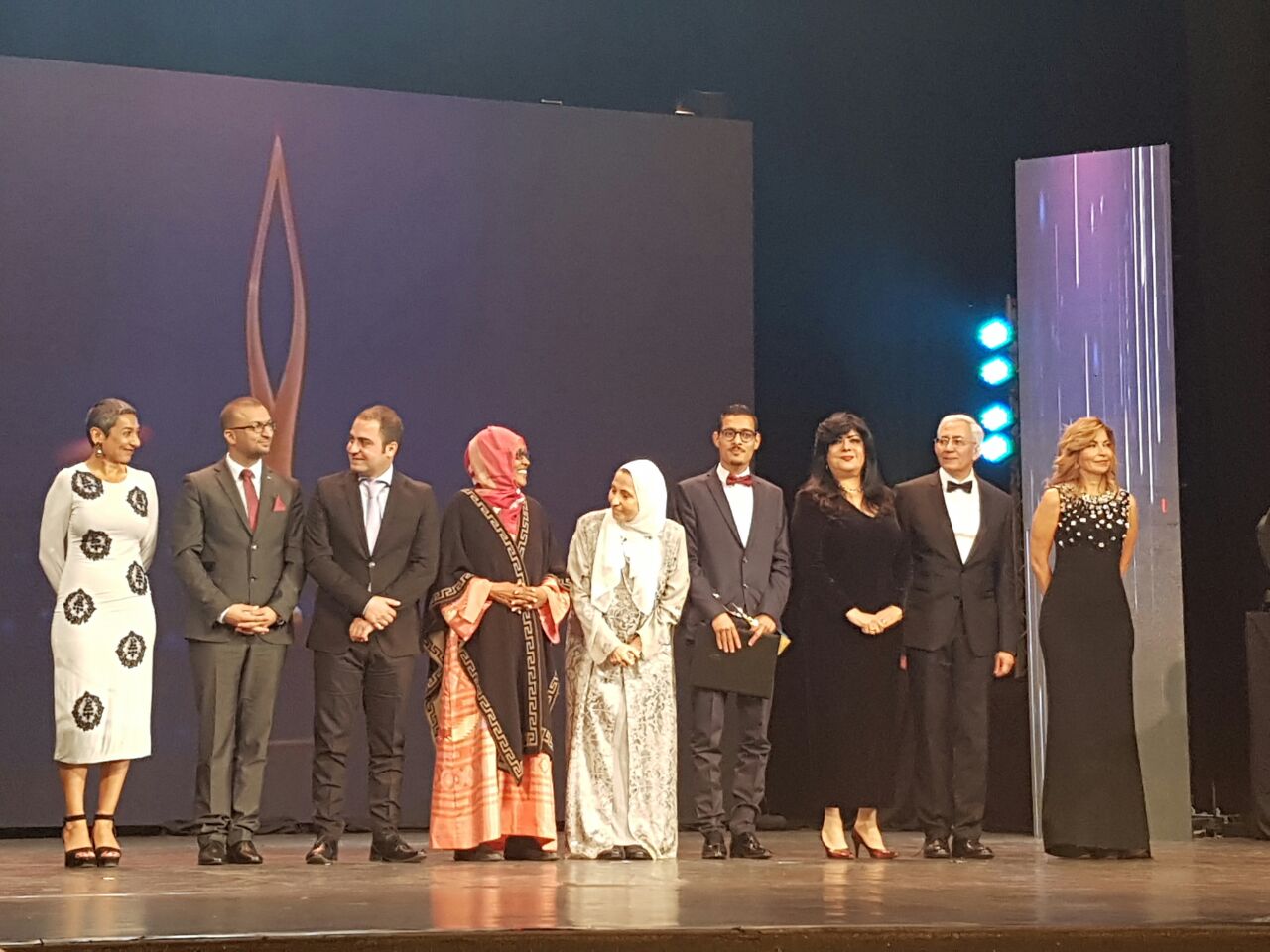 Mr. Nabil Al Arabi, former Secretary General of the Arab League, presented Takreem Award to Eng. Aref Husseini, founder and chairman of Al Nayzak, who expressed his pride and gratitude for receiving this honorary award that crowns the achievements of Al Nayzak over the years. Eng. Husseini quoted the Arab intellectual Khalil Sakakini on the importance of education, and emphasized that hope is what leads us towards accomplishments and innovation, regardless of challenges.
Mr. Nabil Al Arabi praised Al Nayzak's work in innovative education and declared it a model to be promoted in the Arab Region. Eng. Husseini thanked the Awards Committee for their belief and for such initiative that highlights innovation and excellence in the Arab World.
TAKREEM Awards identify and honor Arabs who have excelled in their field and inspired others in their quest for cultural, educational, scientific, environmental, humanitarian, social and economic excellence. By highlighting Arab endeavors across the globe and raising awareness of Arab accomplishments, TAKREEM becomes a platform for the many hitherto unseen Arab men and women to be recognized for their achievements. TAKREEM also encourages a positive Arab identity, changes false and negative perceptions, in addition to becoming a source of inspiration to Arab youth in their search for role models.