Al Nayzak and Diakonia Celebrate Innovation and Inaugurate Al Zaytuna Start-up
Al Nayzak for Supportive Education and Scientific Innovation opened Al Zaytuna For Heating and Manufacturing as part of its "Made in Palestine" Incubator which is implemented in partnership with Diakonia. The program aims to develop Palestinian economy and bridge scientific research with industrial and business markets. The event took place in Baqa Al Sharqyeh town to celebrate years of investment in scientific and technological entrepreneurship.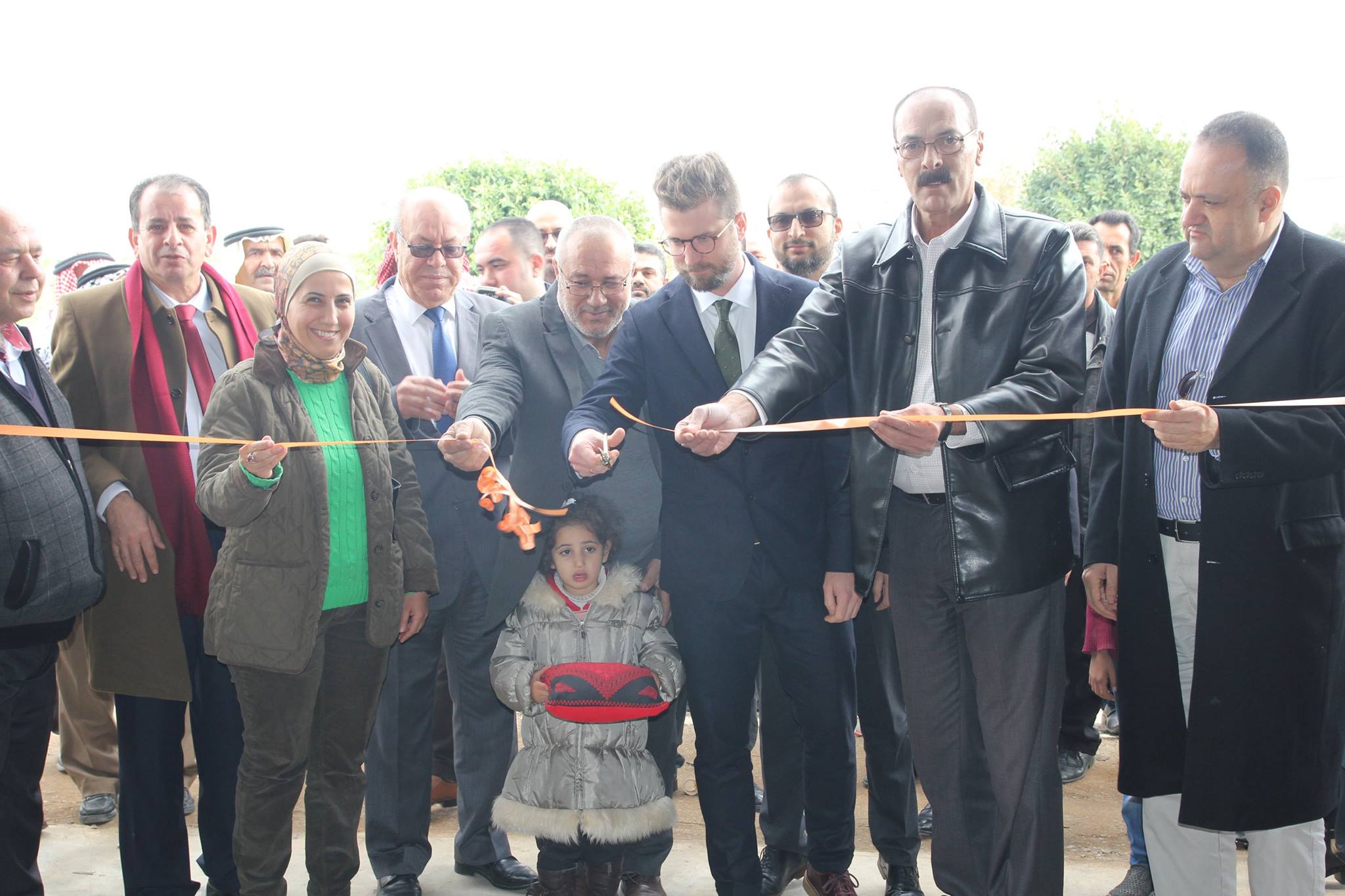 The opening ceremony was attended by Dr. Quinn Coffey Regional Manager of Diakonia, Dr. Safa Abu Assab Palestine Civil Society Development Programme (PCSD)Programmes Manager, Engineer Aref Husseini Chairman of Al Nayzak, Eng. Ziad Tumeh CEO of the Higher Council for Innovation and Excellence, Engineer Muhideen Uteir representative of The Ministry of Agriculture, Mr. Majdi Abu Laymun representative of Tulkarem governorate, Mr AbdelRahim Janem mayor of Baqa Sharqyeh, in addition to a delegation of businessmen and investors as well as the local council and the town residents.
In his speech, Eng. Aref Husseini thanked Diakona for its continuous support of Palestinian innovation and entrepreneurship, and highlighted our collective role in supporting innovation to elevate the Palestinian economy. Husseini concluded by thanking its strategic partners the ministry of Agriculture and the Higher Council for Innovation and Excellence.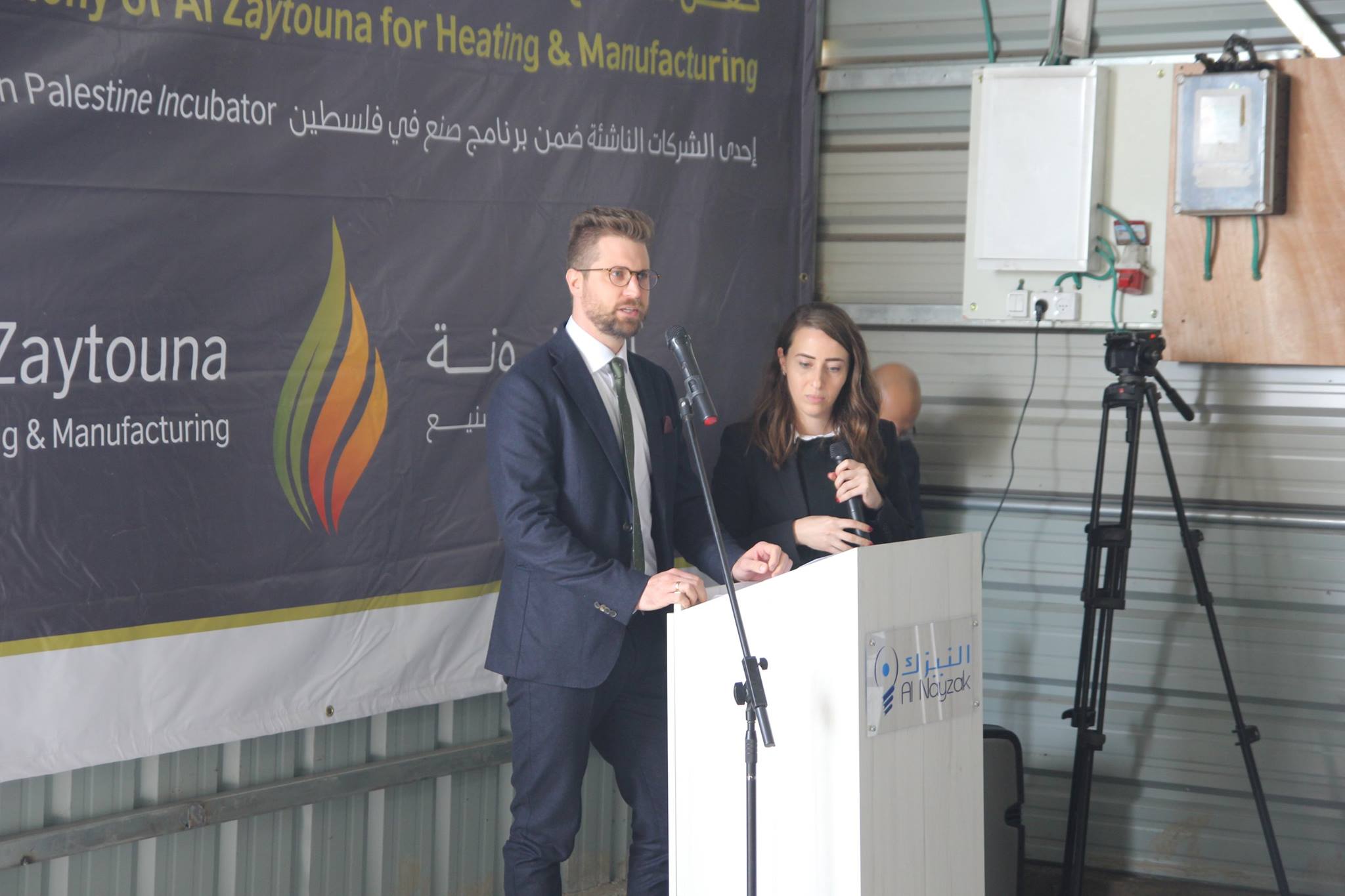 On behalf of Diakonia, Dr. Coffey thanked Al Nayzak for its role in achieving socio-economic justice through supporting innovation with Made in Palestine program. Dr. Coffey highlighted the need to invest in environmentally friendly projects that address the needs of the local market and help Palestinian economy. Finally, Mr Coffey congratulated Al Zaytuna for its achievements and emphasized Diakonia's support to innovation.
Eng Ziad Tumeh, CEO of The Higher Council for Innovation and Excellence emphasized the Council's responsibility to promoting entrepreneurship and supporting Palestinian youth, and thanked Al Nayzak and Diakonia for supporting innovation and addressing market needs.
On behalf of The Ministry of Agriclture, Eng Muhideen Utair expressed his pride with such achievement and thanked the partners for their vision of economic growth through entrepreneurial empowerment. Mr Majdi Abu Laymun of TUlkarem Governorate thanked Al Nayzak and Diakonia, and highlighted the need to support innovation in Tulkarem. While Mr AbdelRahim Janem Mayor of Baqa Al Sharqya expressed the municipality's willingness in supporting the company and similar projects in the area.
Entrepreneur Hakam Kitane of Al Zaytouna shares his inspiring story, and thanked Al Nayzak and Diakonia for supporting his journey. A tour around the facilities was conducted where Hakam showcased his products.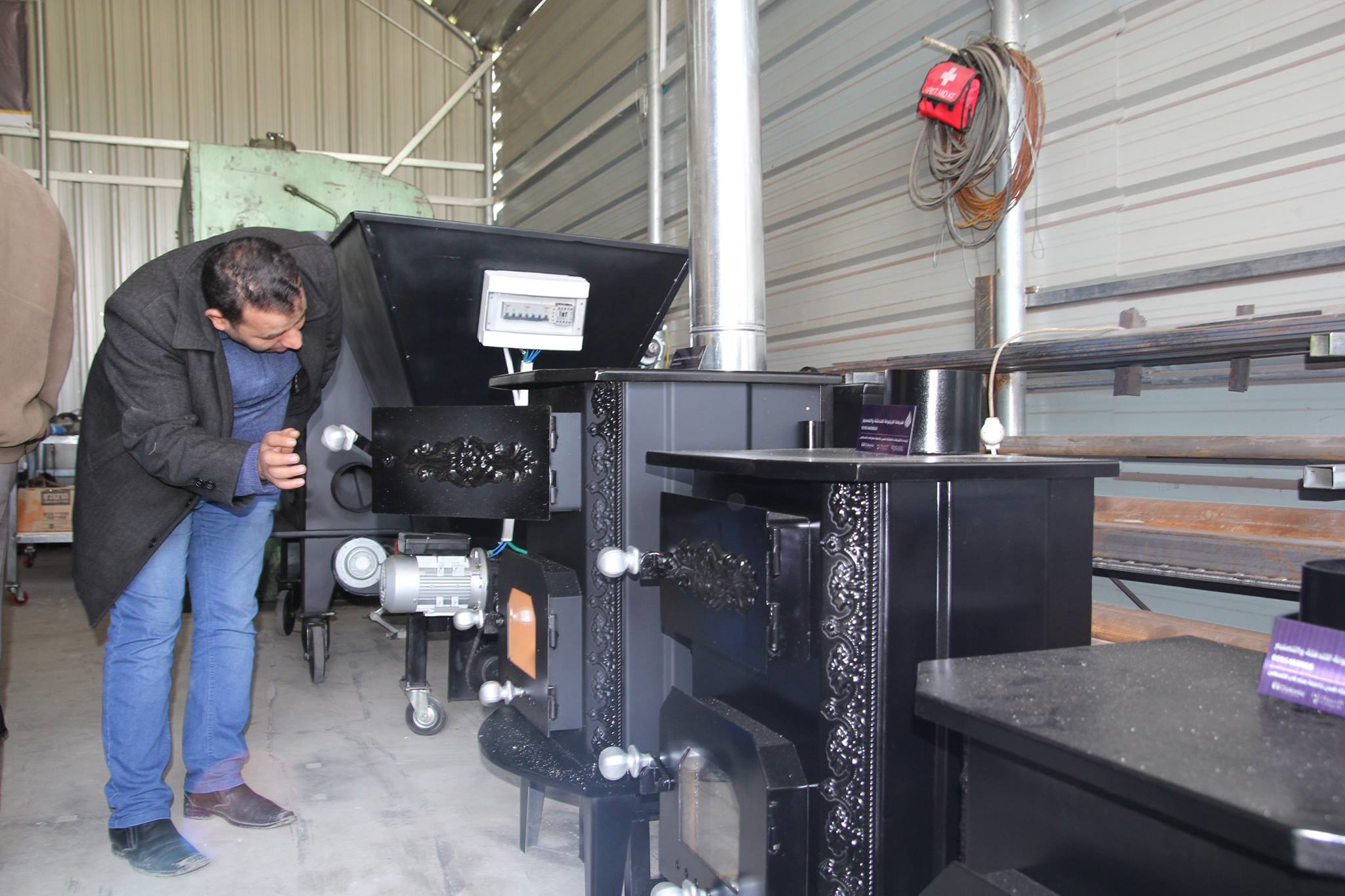 Al Zaytouna develops and manufactures special heaters using olive oil waste which is abundantly available at low prices. The heaters come in two models; one is used for house heating while the other is for agricultural heating and can be used in heating poultry farms and plastic houses. These heaters are made in several sizes according to the area to be heated. The design of the heater is safe as it is equipped with sensors to control the heat and ignition according to the required grade. The fire house was also separated from hot air ducts and a special combustion tank. Zaytouna heaters are unique in their use of alternative energy away from traditional energy methods such as petroleum, coal and its derivatives, which cause harmful environmental effects in addition to their high cost.
"Made in Palestine" Incubator is one of Al Nayzak's Annual programs. It aims at supporting new innovative ideas in science, engineering, and technology, and linking the academic experience gained at university level with the technical skills needed to proceed in business, in an effort to provide solutions to the technological, scientific and industrial problems encountered by local community.
The program's essence is to provide Palestinian innovators inside and outside universities with the feasible opportunities and possibilities to achieve their hopes and aspirations which, in turn, could lead to results of practical value in developing new products or solving technical problems using creative methods and mechanisms.