Al Nayzak and Palestine Techno Park sign a Memorandum of Understanding
Birzeit:- Al-Nayzak Organization for Supportive Education and Scientific Innovation has signed a memorandum of understanding with Palestine Techno Park Birzeit University Headquarters. The MoU was signed by Dr. Abdul Latif Abu Hijla, chairman of the board of Palestine Techno Park, and Eng. Aref Husseini, Chairman of Al Nayzak, with the participation of Mr. Laith Qassis, Techno Park Director and Ms. Sarah Kuhail, Al Nayzak Acting Director.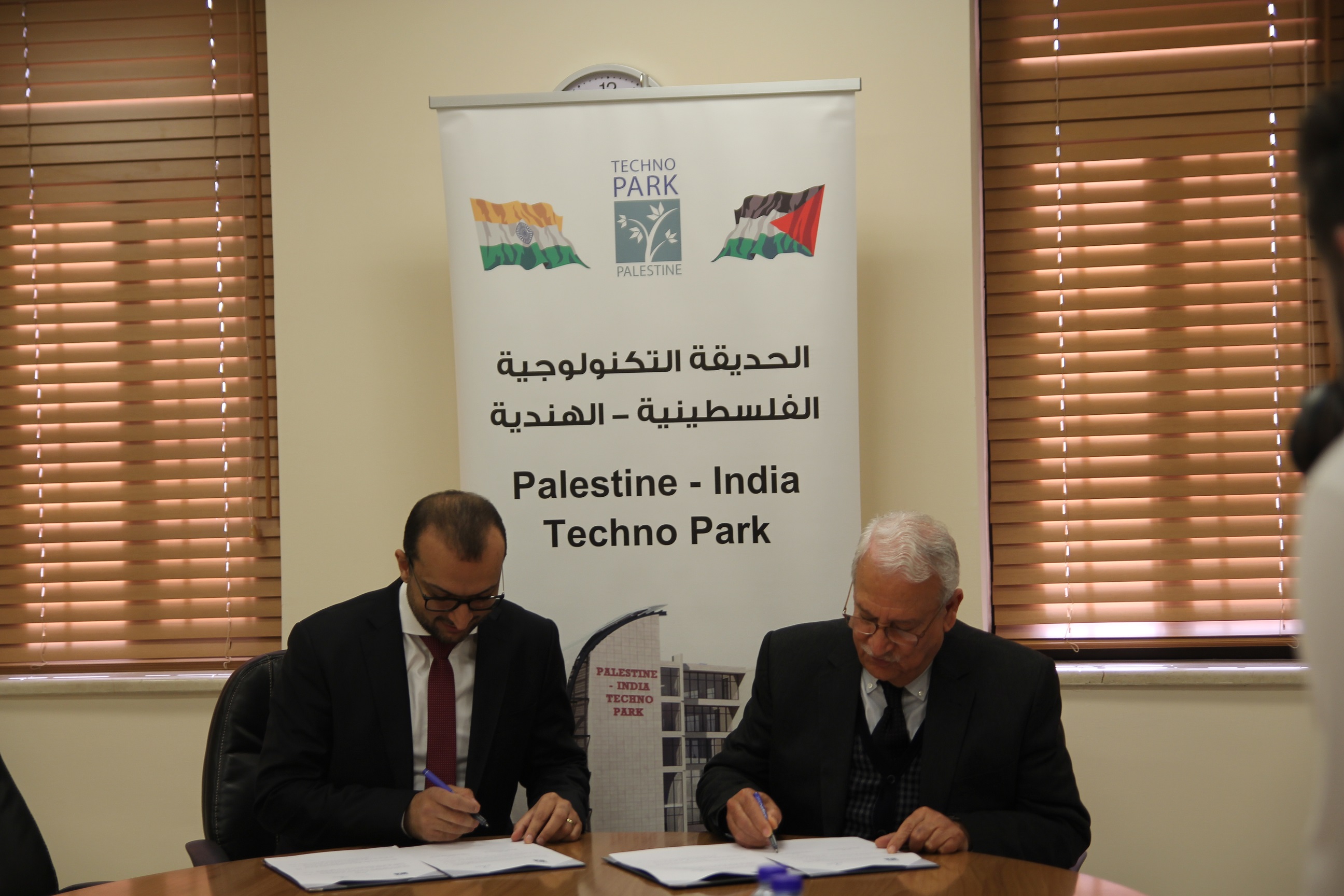 The MoU came as a foundation for a joint cooperation between the two parties to establish a scientific and technological center in the Technological Park which includes a theater and an outdoor scientific museum.
Eng. Aref Al Husseini said this MoU complements and builds on Al Nayzak's efforts in supporting innovation and connecting it to our eternal capital Jerusalem, as it comes in conjunction with the establishment of the Jerusalem Innovation Park the first innovative educational complex serving Jerusalem and its people.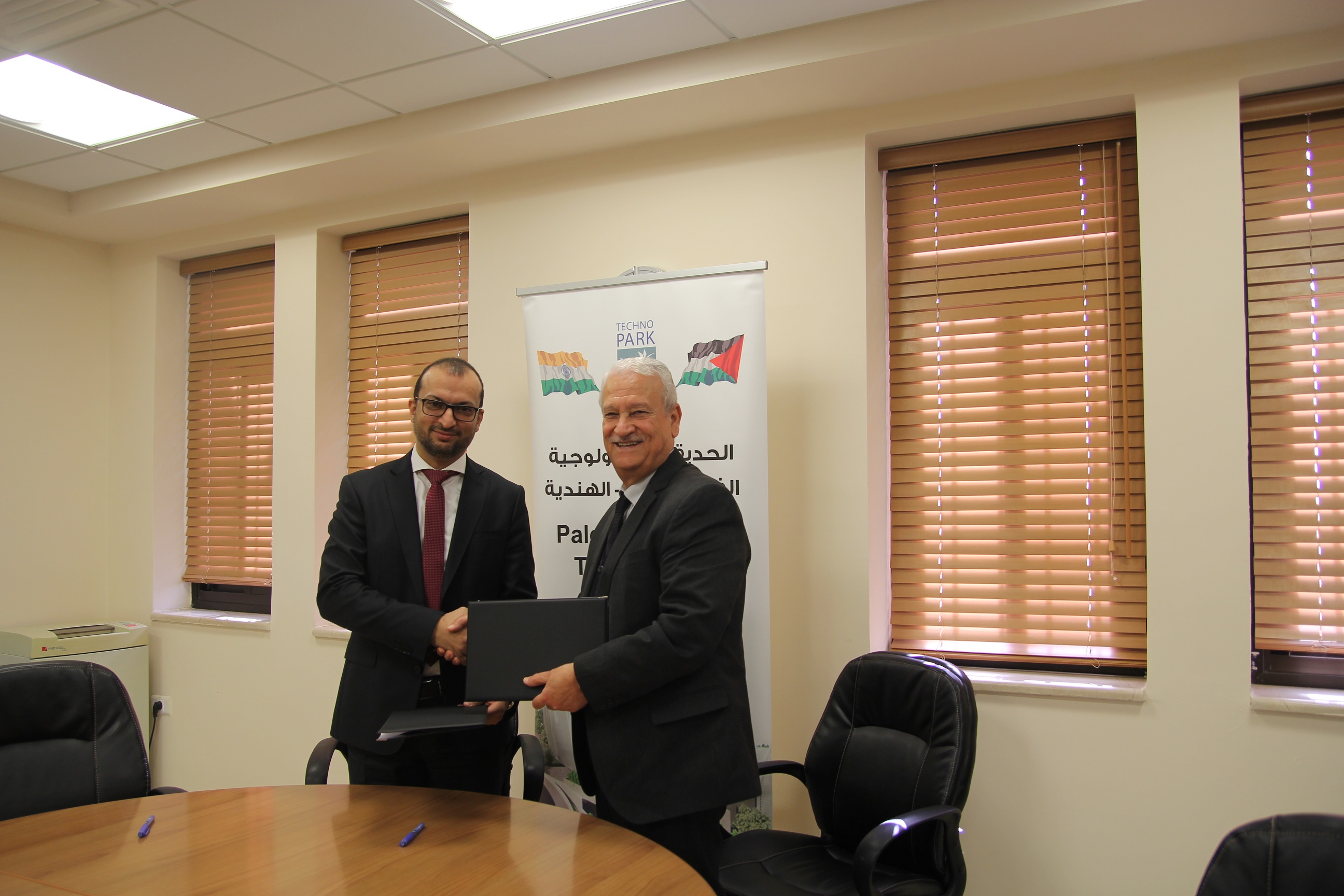 Dr. Abdul Latif Abu Hijla blessed this joint cooperation and stressed its importance in enhancing efforts and in investing the potential for raising creativity and leadership in the homeland.
Both parties are now proceeding their work on developing plans, illustrations and models of the technological center, the theater and the green spaces allocated to the Technological Scientific Center. The technological scientific center provides an interactive educational space for science and technology and achieves the vision of the Palestinian Technological Park in promoting economic cooperation and providing a space for technological and scientific development and supporting leadership and innovation in Palestine.